Mickey Redwine: Lone Star Patriot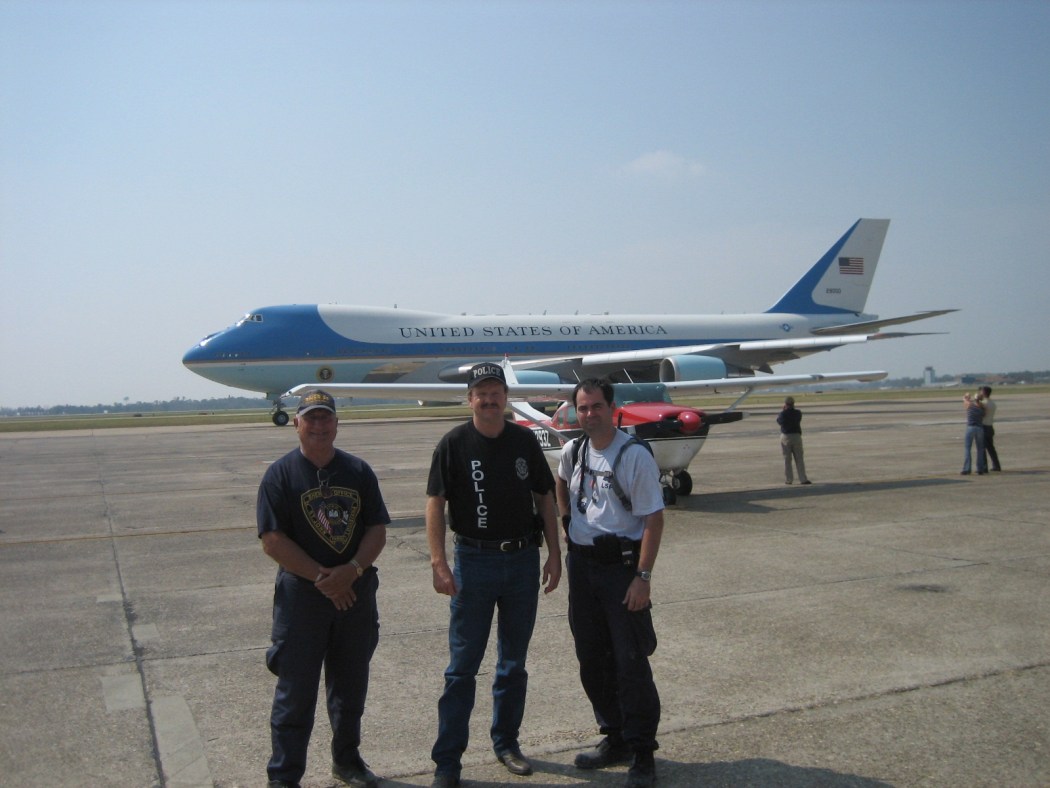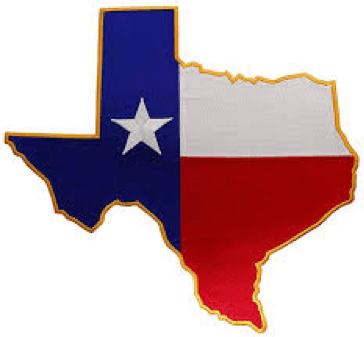 The Lone Star State is where Mickey Redwine was born and bred. If there's an essential element to the man, it is this. His place of birth has influenced much of his independent streak, his impassioned drive, and his outsized dignity. He is an American patriot and an unremitting entrepreneur, no doubt, but at his core the man is a true and proud Texan.
Reminiscent of a long-ago frontiersman on the open plain, Redwine sees in the distance only the bright light of possibility drawing him onward to an even better day. His adventuresome spirit won't allow for setting up camp any longer than is necessary. He grabs his side arm, a vitamin drink to recharge the batteries, and then saddles up his Harley to get a move on. Time's a-wasting and he needs to taste it all before the sun begins its next descent.
Growing up in West Texas, he knew what it's like to go to bed hungry. The Redwine family endured long periods with neither running water nor electricity. He didn't attend college because the family couldn't afford it. Besides, he was busy working two jobs and he's not a man to waste time on something he wouldn't need anyway. Stints of flipping burgers, industrial painting in sulphur plants, and other odd construction jobs exposed his pained emotions concerning both his living conditions and the $5 per hour he was being paid. It wasn't enough. Redwine knew he deserved better.
It wouldn't be long until he entered what would become his primary vocation. He first installed cable television into homes and then, once he identified the need, he began digging into the earth and rock. He wasn't in search of Texas's 'black gold' as were all the other excavators, he was instead making way for an even more valuable gusher. He was laying the pipes and cables necessary for the expansion of our burgeoning Telecommunication systems – voice, data and cable television.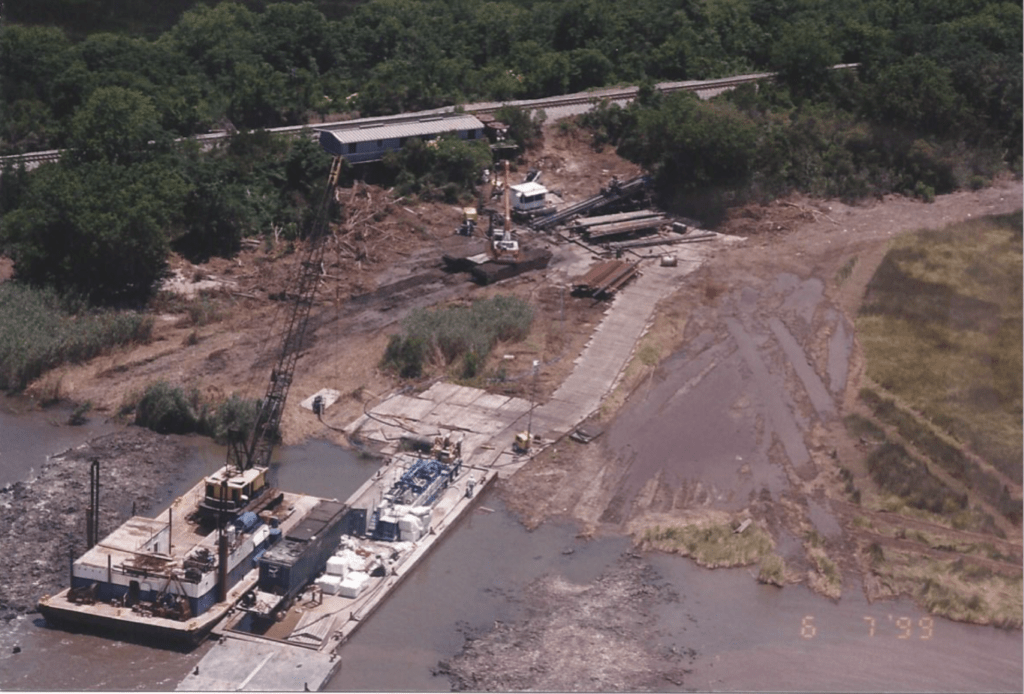 It all started in 1984 when his company, Dynamic Cable Construction Co. buried seventeen miles of coaxial cable throughout the French Quarter district of New Orleans. To do the job correctly and comply with the very stringent Vieux Carre' Commission's construction standards that were set in place to protect the French Quarter's significance they removed every historic brick and flagstone in their path, numbered and stored them, and when the excavation was done returned each one to its precise former location.
In the ensuing decades Dynamic was equally as rigorous with their work ethics on all of their projects, both large and small.
While initially working and learning feverishly as a subcontractor this young company gained momentum and took on larger and more difficult projects. Dynamic ultimately became one of the worlds largest General Contractors in their specialized field of placing fiber optic cable in major cities, central business districts and suburban areas, under major rivers and through mountainous, desert, and swamp land terrain. Dynamic mastered and utilized both conventional and non-conventional methods to get the job done. Some of those methods included Directional Drilling, Underwater Embedment Plowing, Surface Plowing, Aerial, and Trenching. Redwine's three Telecom Company's all under the corporate structure of Dynamic Holdings provided turnkey solutions for their customers which entailed feasibility studies, engineering, construction and lighting up the Telecom networks that they built. Licensed in fourteen states the Dynamic Co.'s. contracted for most of the major Cable TV and Telecom provider companies, as well as the defense department. Over the years their work took them into most of the U.S. and throughout Mexico.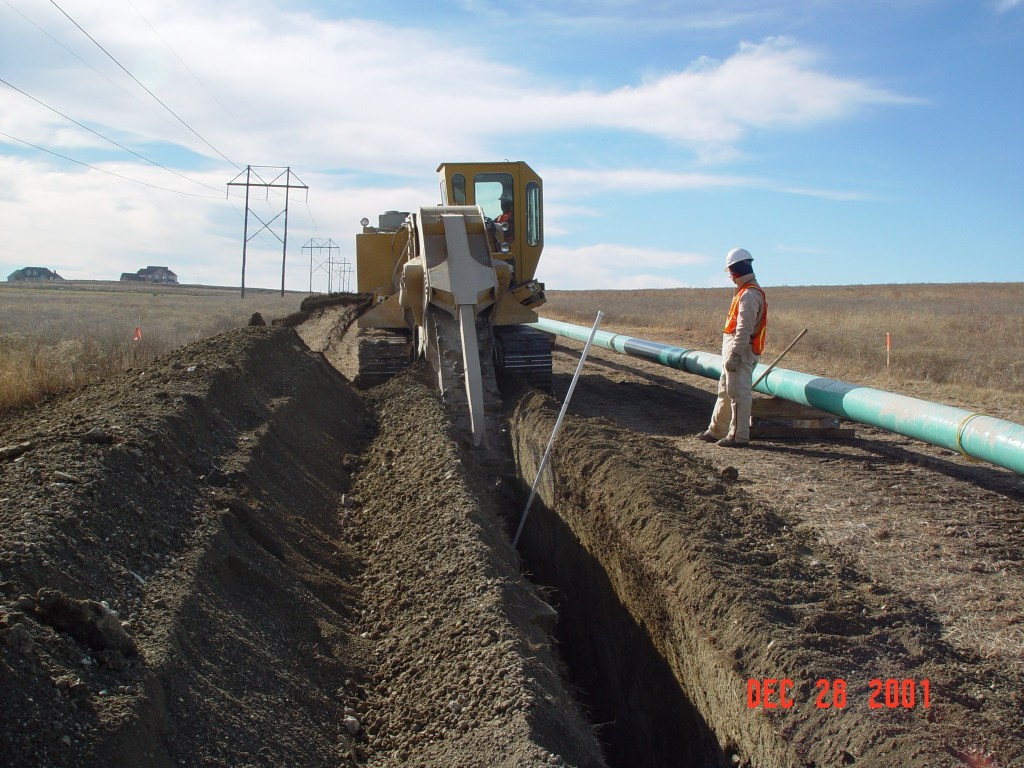 They took on the difficult jobs that their competition tried and failed at, or couldn't handle. Dynamic used their revolutionary 'directional drilling' techniques and tools, many of which Redwine designed and made, including two of which he patented. Boring under city hardscapes and marshy riverbeds, they installed the fiber optic infrastructure needed to ensure their imminent communications transformation. Throughout the years many of their high profile projects in both the U.S. and Mexico were featured in trade magazines, including when Dynamic set a world record in 1997 by drilling under the Potomac River from Alexandria, VA to the Maryland side and placing over 6,600 ft. of 5'' steel casing equipped with numerous fiber optic ducts.
While the ground was opened up, they often buried the pipelines needed to satiate our country's growing energy needs. Redwine warded off everything from nasty swamp creatures to ancient devil's curses to finish the jobs. His Texas-large vision combined with an equivalent work ethic has made him an exceptionally well-known, respected, wealthy and successful man.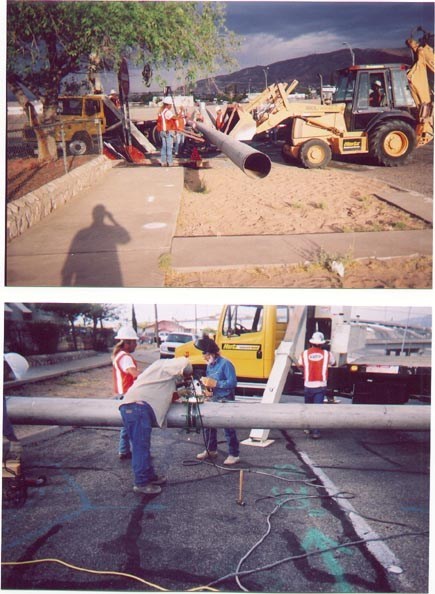 Every pioneering entrepreneur suffers disappointments and setbacks. It's what either builds their backbones or collapses them. Redwine's came nearly as big and certain as his previous successes. One of Dynamic's largest customers in the 1990s was fast-growing MCI of 'Friends and Family' fame. During the frenzied 90s, the miraculous 'dotcom boom' era, he couldn't drill holes fast enough while investors were pouring their capital into the 'dotcom' space with a reckless velocity.
In 1998, MCI was purchased for $37 billion by its rapidly expanding competitor, WorldCom. Because Redwine is the type of guy who invests in his loyal customers, his sizeable holding in MCI stock became MCI WorldCom. The Telecommunications boom continued for two more glorious, worrisome years until the turn-of-the-century welcomed in one of our stock markets' most catastrophic busts.
From peak to trough, the technology and Telecom index plummeted a gut-punching 87%. In the summer of 2002, still in the midst of the turmoil, WorldCom was discovered to have been fraudulent in its accounting practices. The company's stock plunged and soon disappeared in a $100 billion debacle fueling a roar of angry accusations.
A pall had been cast over the financial markets and the entire U.S. economy. The industry Dynamic Cable served took the blow hardest of all and their employee count tragically imploded from over 450 to 75. But to Redwine, economic cycles were a regular course of business, even one this severe, and he was well-prepared. It was the fraud-induced WorldCom bankruptcy that stuck in his craw and became the most significant emotional and business setback of his lifetime.
While he remained deeply loyal to his old friends at MCI, being the individual person world wide who lost the most in the WorldCom fraud debacle he offered to prosecutors to testify in the fraud trial of WorldCom executives. As detailed in a 2005 article in the Houston Chronicle, Redwine says, "I wanted to put a face to all the damage they've done. I lost over 9.3 mm of personal money in WorldCom stock alone, I wanted the jury to know what it feels like to be on the receiving end of fraud." Regarding his long-time customers and friends at MCI, he said, "They were like family to me. It was devastating to see."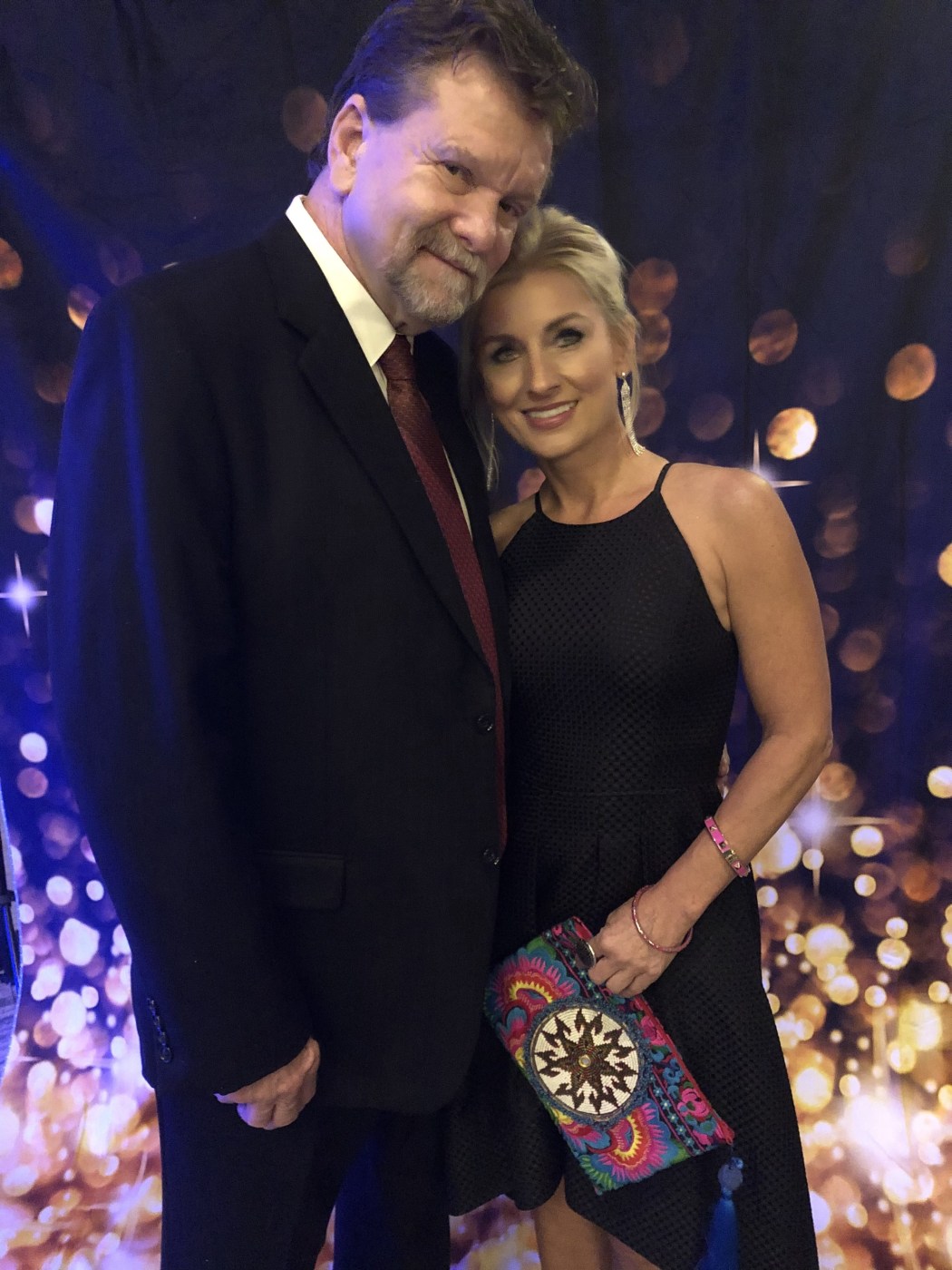 As Redwine said, his financial losses with WorldCom were substantial. In addition, the other industry and market carnage he'd suffered included over 6mm in accounts receivable from other customers that the crash also took down. Yet, he declined the invitation to lead, or even join, a class-action lawsuit against the company, citing his friendships at MCI as his reason. That's an apt description of 'dignity' if there is one.
In 2001, an even more heart-wrenching crash changed Redwine's life in an equally significant way. It was the inglorious day when our World Trade Center towers incinerated in a rush of scalding black soot forever changing our notion of law enforcement and national security. While Redwine lost a deal to sell his three
Telecom-related companies to an Israel-based company for 100mm, he also gained something – Clarity. "I have come back stronger, wiser and more appreciative than ever. Our formerly impenetrable homeland had been barbarically violated, and this Texan would hardly sit still for so heinous an act."
While he was busy building his reputation and fortune in the Telecom and energy construction businesses, Redwine kept his eye on another deep passion. From his earliest days, he'd always wanted to be a police officer. To this he says, "I was raised dirt poor and didn't want to support a family on a cop's salary. I was too driven. I wanted more."
In 1993, while still growing Dynamic Cable, he became certified and licensed as a Texas Peace Officer at the basic level. This required passing the same rigorous training as any police officer. With little available time, Redwine hired the director of the academy to tutor him at his office on weekends and in the evenings; to date as far as he knows he is the only Texas peace officer to go through the police academy off campus In the height of the Telecom industry crisis, he earned an advanced law enforcement certification and eventually became a Master Peace Officer. The horrifying events of 9 -11 caused him to become deadly serious about pursuing this very different career path.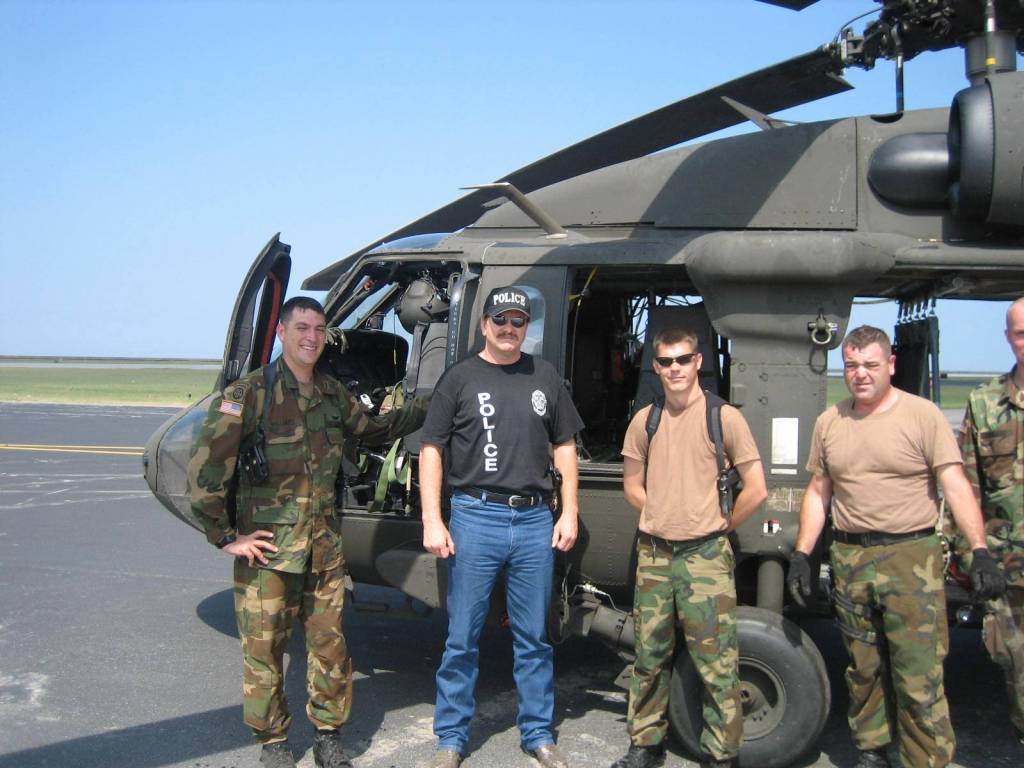 Redwine began doing the dangerous work of law enforcement while voluntarily refusing a salary and expensing his equipment from his own pocket. How's that for dignity? A few of his diverse and notable achievements since then are as follows:
Weapons Expert, Swat Certified, and Special Weapons and Self Defense Training. Key Law Enforcement and military contacts throughout the U.S. and Mexico as well as across the globe.
2003 – earned an award from NASA for assisting in the Space Shuttle Columbia recovery effort.
2005 – assisted with the Hurricane Katrina recovery effort, including restoring fiber optic systems from New Orleans to Mobile, Alabama.
2013 – became a Master Peace Officer in the State of Texas
2013 – became associated with several Texas-based and national law enforcement organizations, especially as relates to narcotics, weapons and human trafficking intervention at the border.
2014 – became certified and cross-designated for both ICE and Homeland Security as a Federal Task Force Officer.
2017 – became a pro bono business consultant to several organizations relating to law enforcement, first responders, natural disaster recovery and fallen heroes.
In other words, if there's something serious that needs fixing in this country, from infrastructure to crime to human suffering, you can count on Mickey Redwine to show up and be counted.
Among others, CNBC's Blue Collar Millionaires has featured his life story. On the program, he contrasted his two very dissimilar careers by saying, "Construction, now that was hard work. It took my blood, sweat, and tears to get to where I did. When I'm on the street doing police work, that's how I relax."
While we don't believe Redwine accepts the traditional definition of the word "relax," we know he gets as close as possible when his four children are present. He's called them, "by far the biggest successes of my life. They are all good kids, I'm very proud of each of them."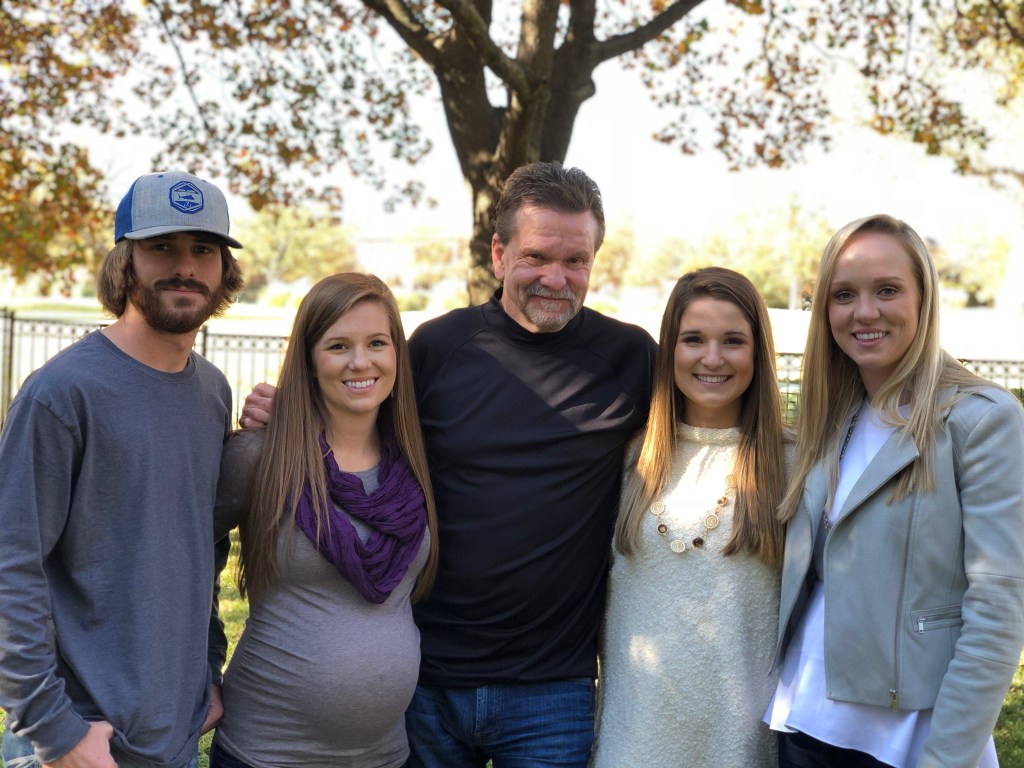 The story of this 'Lone Star Patriot' is far from over. Having employed thousands of people and hundreds of sub-contractors throughout his Telecom career Redwine is anxious to break new ground and see what else is in the stars for him, he recently started his own movie production company 'Red Red Wine Productions.' While he won't reveal details, he says something "very big" is in the works involving multi-agency Local, State and Federal police work and national security.
Beyond this, it would be foolhardy to predict what may come next but in hazarding a guess, it's safe to use Redwine's own words, "If it ain't fun, I ain't playing."
Q & A with Mickey Redwine
YOU'VE OBVIOUSLY EXPERIENCED A GREAT DEAL OF SUCCESS IN YOUR LIFE. WHAT WOULD YOU SAY IS YOUR GREATEST ACCOMPLISHMENT, AND WHY?
First and foremost my kids are my greatest accomplishment! After that it would be my business accomplishments and the reputation that I had in the Telecom industry. My biggest year was in 2001 when my three Telecom related companies collectively grossed in excess of 72mm. The Dynamic companies specialized in very tough and unusual jobs that most contractors shied away from. Many articles in trade magazines were written about the jobs that we took on and completed. Equally important in my accomplishments is the contributions that I have made to keep drugs off of the streets and out of the hands of children.
LIKE EVERYONE ELSE, LIFE IS NOT ALWAYS SMOOTH. CAN YOU TALK ABOUT A SETBACK OR TRAGEDY YOU'VE ENCOUNTERED, HOW YOU DEALT WITH IT, AND THE IMPACT IT HAS HAD ON YOU?
I learned humility and I was humbled by the WorldCom debacle and the Telecom Crash of 2002 that brought me to the brink of bankruptcy. It was a turning point in my career as well as in my outlook on life. As it turned out it was a good life's lesson for me that was much needed. Before I lost everything I was obsessed with making more and more money. God got my attention and taught me what was important and it wasn't making money. I went through some very trying and rough times but I have come back stronger, wiser and more appreciative than ever!
DO YOU SET ASIDE "ME-TIME" IN YOUR CALENDAR, AND WHAT DO YOU DO IN YOUR SPARE TIME TO RELAX?
My best spent private time now days is with my 18 year old daughter. I've been a single parent and have raised her since she was eight, she is my princess and has made me slow down and appreciate and enjoy life. There's not much me time on my calendar? In my spare time I enjoy doing high level police work, working the U.S. / Mexican border for Cartel narcotics and contraband and kicking in doors and putting drug dealers in jail. When I do that I am in my element; I should have been born in the days of the wild west and been a Marshall or a Texas Ranger.
WHAT'S THE MOST MAGICAL PLACE YOU'VE DISCOVERED WHERE YOU CAN GO TO CHILL OUT?
Within my mind. When I'm alone and undisturbed and can think and reflect.
DOES PHILANTHROPY PLAY A ROLE IN YOUR LIFE, TO WHAT EXTENT AND HOW?
Yes… I give back substantially in two ways; I give monetarily to many charities and worthy causes and I give of my personal time. I am a Texas Master Peace Officer and I have been a sworn police officer for over 27 years and I have never taken a salary and I pay for my own vehicle, travel and equipment. I have had two Gubernatorial appointments by a Texas Governor for a combined total of 10 years of service with no pay and I have served on numerous humanitarian type board of directors with no compensation.
Additionally, I have mentored many young business men and women throughout the years.
WHO IS ON THE GUEST LIST FOR YOUR IDEAL DINNER PARTY?
I keep my circle small and my wall high and I let few people into my circle of truly indubitable friends; These are the few time proven friends that you would trust with your children, your wife and all treasures of life, and you trust them to honor their word. I would trust them with my life!
There are many awesome acquaintances in my life from every walk of life that I am friendly with but they are not all necessarily what I deem indubitable friends. They are from members of the Royal Family of Kuwait, corporate owners and executives worth many millions of dollars, and there are also those who are very poor, those who have done prison time, and a few homeless people. I associate with a very diverse crowd, to be successful in both business and in life it's important to have friendly and amicable relationships with people from all walks of life.
Now to answer the question…. The guests at my ideal dinner party would be my family and all of indubitable friends!
CAN YOU OFFER ANY WORDS OF WISDOM?
In life and in all things… You don't get what you deserve, you get what you negotiate!
Forward think everything because we are not a product of our circumstances, we are a product of our decisions.