| | |
| --- | --- |
| I wish you enough gain to satisfy your wanting and enough loss to appreciate all that you possess... | |
Mickey Redwine - Select Achievements

A sampling of personal and corporate achievements

1988
Awarded Two U.S. Patents
On boring tools & sold licensing rights of several others.

1997
Dynamic Cable Sets a World Record
For a directional bore (6,600 ft.) under the Potomac River near Washington D.C.

2003
Gubernatorial Appointment by Texas Governor Rick Perry
Commissioner to the TX Residential Construction Commission.

2003
Appointed by the Texas Supreme Court
State Bar Board of Directors (public member)
Personal Contact Information:
Email: mickeyredwine@gmail.com
Company Contact Information: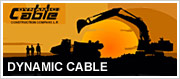 Dynamic Cable Construction Co., L.P. (www.dynamic-cable.com)
591 VZ CR 4823
Ben Wheeler, TX 75754-5399
main: 903-849-2747
fax: 903-849-2748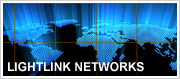 Light Link Networks, L.P. (www.lightlinknetworks.com)
591 VZ CR 4823
Ben Wheeler, TX 75754-5399
main: 903.521.6550
fax: 903.849.2748