Mickey Redwine - Companies
| | |
| --- | --- |
| I wish you enough gain to satisfy your wanting and enough loss to appreciate all that you possess... | |
Mickey Redwine - Select Achievements

A sampling of personal and corporate achievements

1988
Awarded Two U.S. Patents
On boring tools & sold licensing rights of several others.

1997
Dynamic Cable Sets a World Record
For a directional bore (6,600 ft.) under the Potomac River near Washington D.C.

2003
Gubernatorial Appointment by Texas Governor Rick Perry
Commissioner to the TX Residential Construction Commission.

2003
Appointed by the Texas Supreme Court
State Bar Board of Directors (public member)
Dynamic Cable Holdings, Inc. Company Websites: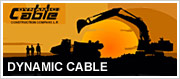 Dynamic Cable Construction Co., L.P. (www.dynamic-cable.com) provides turnkey utility construction services for telecom, CATV, wind energy, waterline, and pipeline related projects using a variety of installation methods including trenching, ariel, directional boring, and plowing.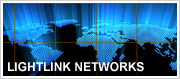 Light Link Networks, L.P. (www.lightlinknetworks.com) owns, operates, and sells fiber optic conduit systems in several metropolitan areas in the state of Texas. These systems were designed and constructed in house by the Dynamic Co's. to connect major telecom sites in the metropolitan areas of Dallas, Irving, Ft. Worth, Alliance, and El Paso. These ducts systems are 100% underground, built to the highest industry specifications and ready for fiber deployment.
Dynamic Cable Construction Co., L. P. and Light Link Networks, L. P. are wholly-owned subsidiaries of Dynamic Cable Holdings, Inc.. Dynamic Technical Services, L. P. is a wholly-owned subsidiary of Dynamic Technical Services Holdings, Inc.. Both holding companies are wholly-owned by Mickey Redwine